30 + years of commitment to the research industry
Equitech provides the foundation for diagnostic research
Quality products that keep research moving

Custom Processing
That meets your specific needs

Product Diversity
Wide product offering from 16 different animal species

Human Products
A wide variety of normal and disease-state samples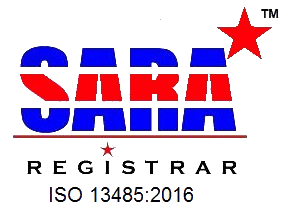 President & CEO
Mike Bays
Welcome To Equitech-Bio
For over 30 years Equitech-Bio, Inc. has been a dynamic leader and preferred OEM supplier of biologicals for biopharmaceutical research labs, diagnostic and academic institutions worldwide. We are a mission-driven company that aims to set the standards of excellence for the biotech industry. We are a business in which high standards permeate all aspects of our company.
Equitech-Bio's goal is to provide the highest quality animal and human serums, plasmas, purified proteins, and antisera in the market at a competitive price. Our line of albumins, gamma globulins and IgG are known as some in the best in the world for their quality and purity.
Our success in fulfilling our vision is undoubtedly measured by customer satisfaction, Team Member excellence and local and larger community support.
Explore our 
Product lines
Albumins
Albumin is used in research and manufacturing as a blocking agent, a protein concentration standard, a nutrient in cell culture media, and to stabilize enzymes.
Sera & Plasma
Animal serum is widely used in cell culture media to promote growth, as an analytical control, and as a blocking agent.
Immuno-globulins
Globulin and IgG specifically are used as blocking agents and controls for various testing platforms and diagnostic devices.
Polyclonal Antisera
Serum containing antibodies to specified antigens, used as blocking agents and controls in testing platforms and diagnostic devices